Aprender a maquillarte puede resultar más fácil de lo que pensabas, si quieres lograr un excelente resultado es importante que consideres los siguientes trucos para aplicar correctamente las sombras, elegir los colores que más le quedan a tu tono de piel e identificar el uso que debes darle a cada brocha. Prepárate para lucir una mirada de impacto con esta guía básica.
Learning to apply makeup can be easier than you expected. If you want to achieve an excellent result is important to consider the following tips: apply the shadows correctly, choose the most suitable colors for your skin tone and identify the use for each brush. Get ready to look your best with this basic guide.
Color de sombras
Eye shadow color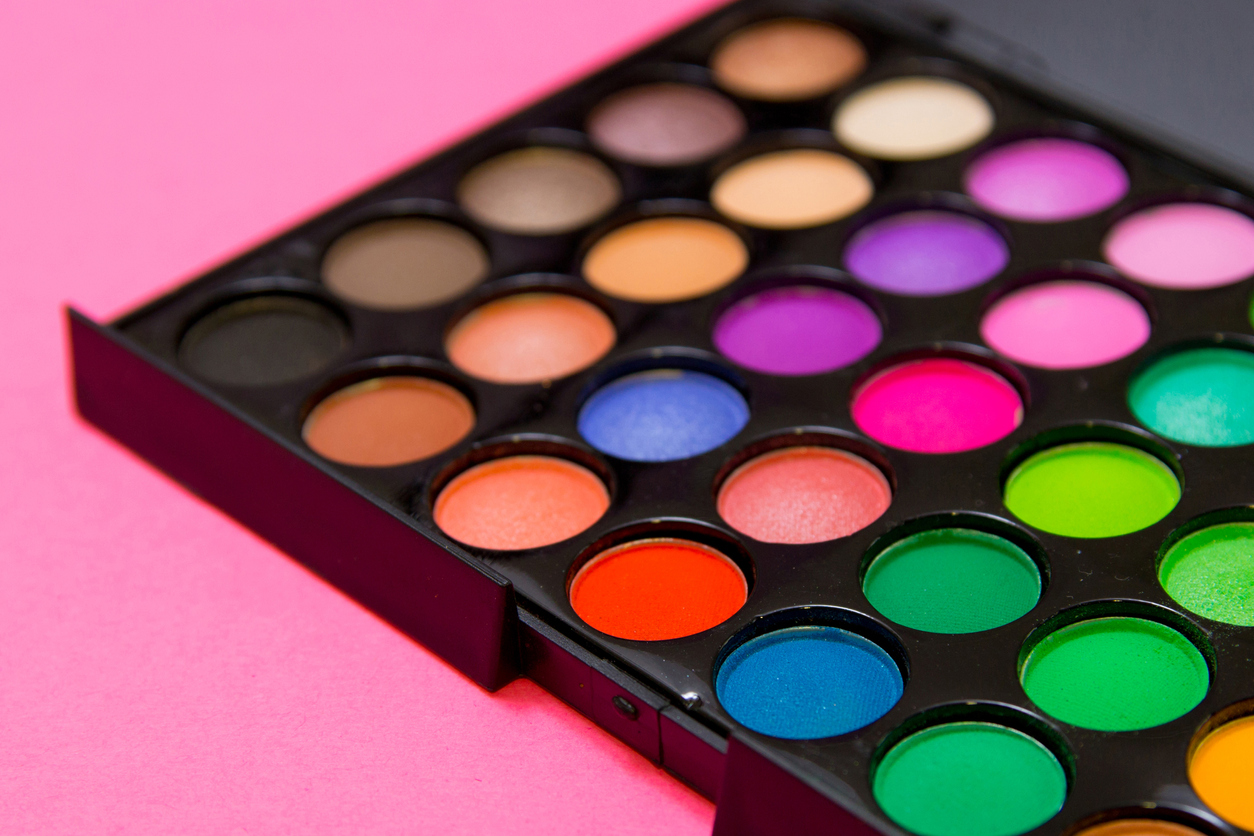 Un paso muy importante es la elección de los colores de sombras que vas a utilizar. Toma en cuenta el tamaño de tus ojos como guía, si son grandes y saltones puedes utilizar tonos oscuros como negro, azul, gris, marrón o púrpura. Si son pequeños los indicados para ti son colores pastel o tonalidades luminosas que resalten tus parpados.
A very important step is the selection of the eye shadow colors you will use. Take into account the size of your eyes as a guide. If you have big eyes, you can use dark tones such as black, blue, gray, brown or purple. If they are small, the right colors for you are pastel or luminous tonalities.
El delineado ideal
The ideal eyeliner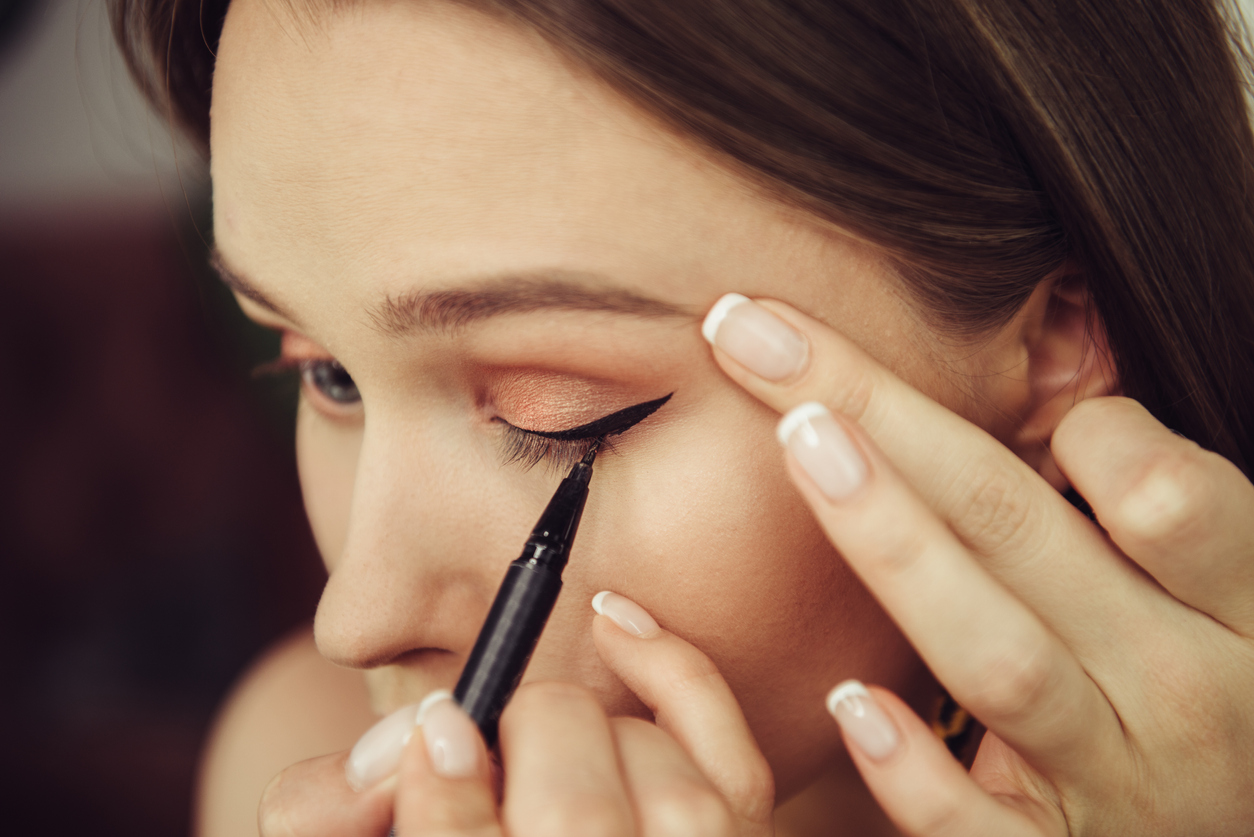 Nada como un buen delineado para resaltar tu mirada, un truco para conseguir el eyeliner perfecto es comenzar con un trazo muy fino y poco a poco irlo engrosando según el estilo que quieras conseguir. Inicia desde el punto más alto del párpado superior y de ahí ve hacia fuera levantando un poco al final con un toque cat eye.
Nothing like a good outline to highlight your look, a trick to get the perfect eyeliner is to start with a very fine line and gradually go thickening according to the style you want to get. Start from the highest point of the upper eyelid, and from there go out lifting a little at the end with a cat eye touch.
¿Cómo aplicar sombras?
How to apply shadows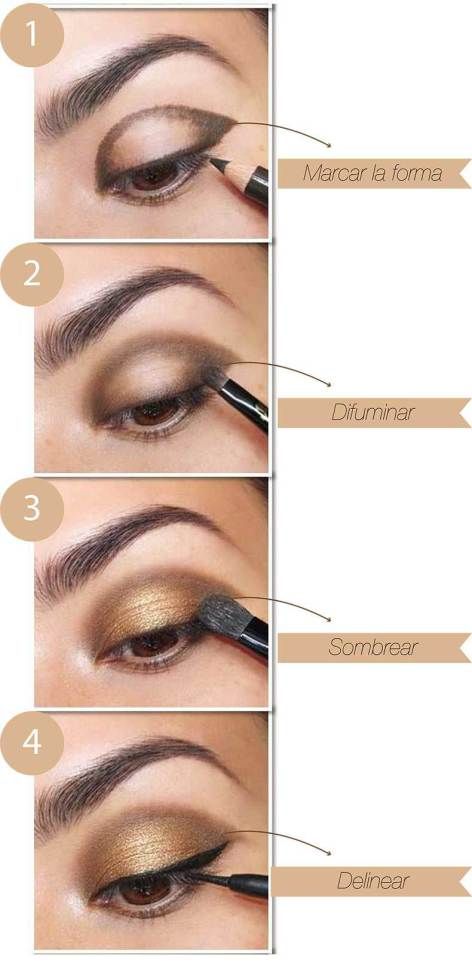 Paso 1: Aplica el tono más claro sobre la parte interna de tus ojos, justo debajo de la ceja. Esto hará que resalten más tus ojos.
Step 1: Apply the lightest shade to the inside of your eyes, just below the eyebrow. This will highlight your eyes.
Paso 2: Usa un tono medio de la paleta sobre tu párpado.
Step 2: Use a medium shade of the palette over your eyelid.
Paso 3: El contorno es muy importante, aplica una sombra más oscura. Comienza desde la esquina interna de tu ojo hacia afuera.
Step 3: The contour is very important, apply a darker shadow. Start from the inner corner of your eye outward.
Paso 4: Difumina, suaviza los colores únicamente sobre los bordes.
Step 4: Blur, soften the colors only on the edges.
Brochas básicas
Basic Brushes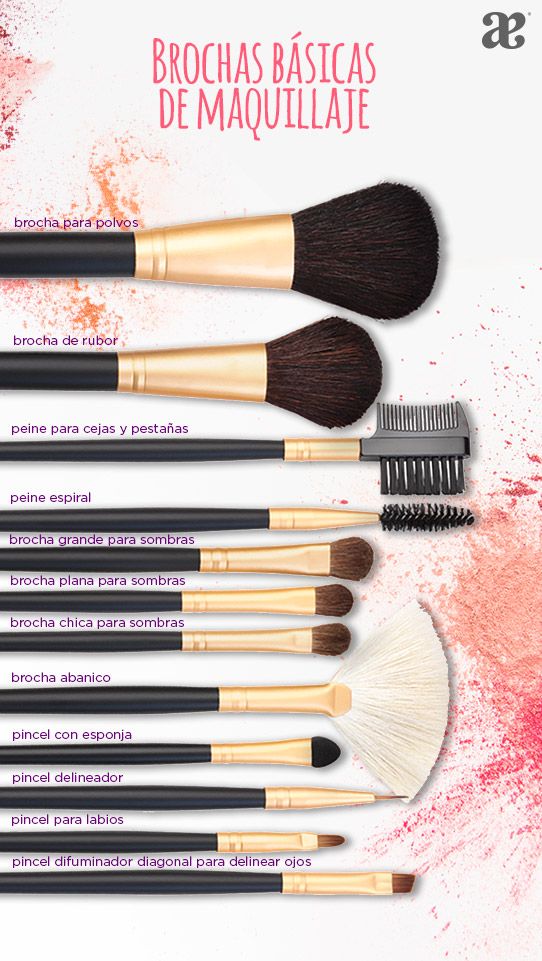 El set de brochas básicas de maquillaje para ojos que necesitas debe incluir los siguientes pinceles:
The set of basic eye makeup brushes you need should include the following brushes:
1.-"Lengua de gato": Se usa para aplicar los tonos más intensos en el párpado móvil.
1- "Cat tongue": Used to apply the most intense tones to the moving eyelid.
2-Difuminador: Con este pincel podrás integrar bien los tonos que utilices.
2- Difuminator: With this brush, you will be able to integrate the tones that you use.
3-Matizador: Expande el color correctamente.
3- Tint: Expand the color correctly.
4-Pincel lápiz: Para aplicar el color en zonas más específicas del ojo.
4- Pencil brush: To apply the color in more specific areas of the eye.
5-Biselado: Ideal para hacer un delineado perfecto.
5- Beveling: Ideal to make a perfect outline.
Lo que no debes olvidar
Keep in mind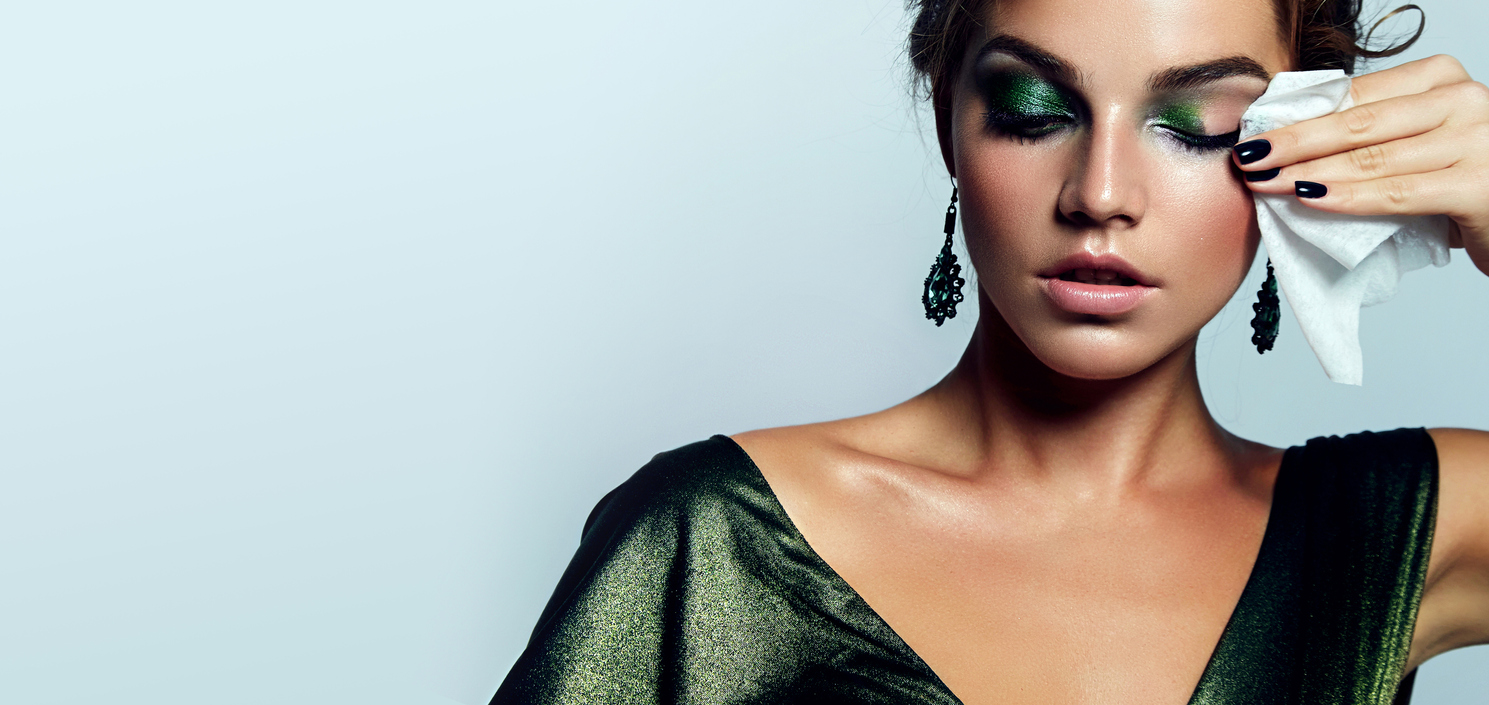 Si te maquillas constantemente es necesario que sigas los cuidados esenciales para mantener tu piel en buen estado. Debes limpiar mínimo cada 2 semanas tus brochas, puedes usar algún champú neutro o jabón especial para evitar infecciones. En el caso de rímel, delineador y sombras haz uso de ellas un tiempo determinado según su caducidad y por último no olvides desmaquillarte e hidratar tu piel constantemente.
Conviértete en una experta del maquillaje con estos trucos infalibles.
If you constantly put make-up, it is necessary to follow the essential care to keep your skin in good condition. You should clean your brushes at least every 2 weeks; you can use a neutral shampoo or special soap to avoid infections. In the case of mascara, eyeliner and shadows make use of them a certain time according to its expiration and finally, do not forget to remove makeup and moisturize your skin constantly.
Become a makeup expert with these useful tricks.
TE RECOMENDAMOS:
ANDREA RECOMMENDS: