Los sneakers blancos son uno de los clásicos que seguro en tu armario no faltan. Sabemos que son perfectos para combinar con cualquier look pero que hacerlos lucir impecables en ocasiones puede parecer una tarea difícil. Sean de piel o tela, los siguientes recomendaciones te serán de gran ayuda para mantenerlos como nuevos.
White sneakers are one of the classics that aren't lacking in your closet. We know that they are perfect to match with any look but that making them look impeccable can sometimes seem like a difficult task. Whether they are skin or fabric, the following recommendations will be of great help to keep them as new.
Remedios caseros
Home remedies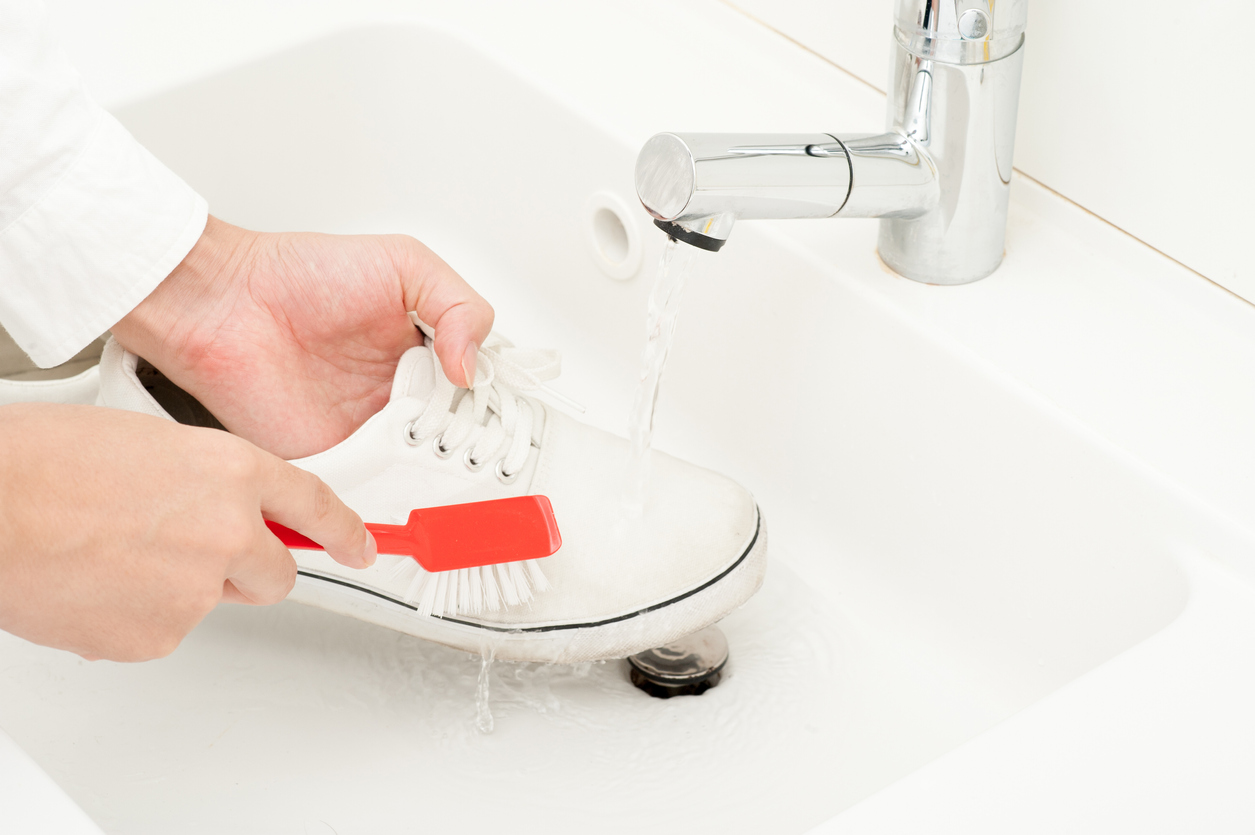 Hoy en día existen muchos remedios caseros que pueden servirte para mantener tus sneakers relucientes, el más seguro y confiable es el de un cepillo de dientes viejo con agua y jabón para lavar la ropa. El procedimiento es muy sencillo, solo debes frotar suavemente hasta eliminar por completo las manchas.
Many home remedies can be used to keep your sneakers clean; the safest and most reliable one is using a toothbrush with soap and water to wash them. The procedure is very simple; you only have to rub gently until the spots are completely removed.
¡No los metas a la lavadora!
Don't put them in the washing machine!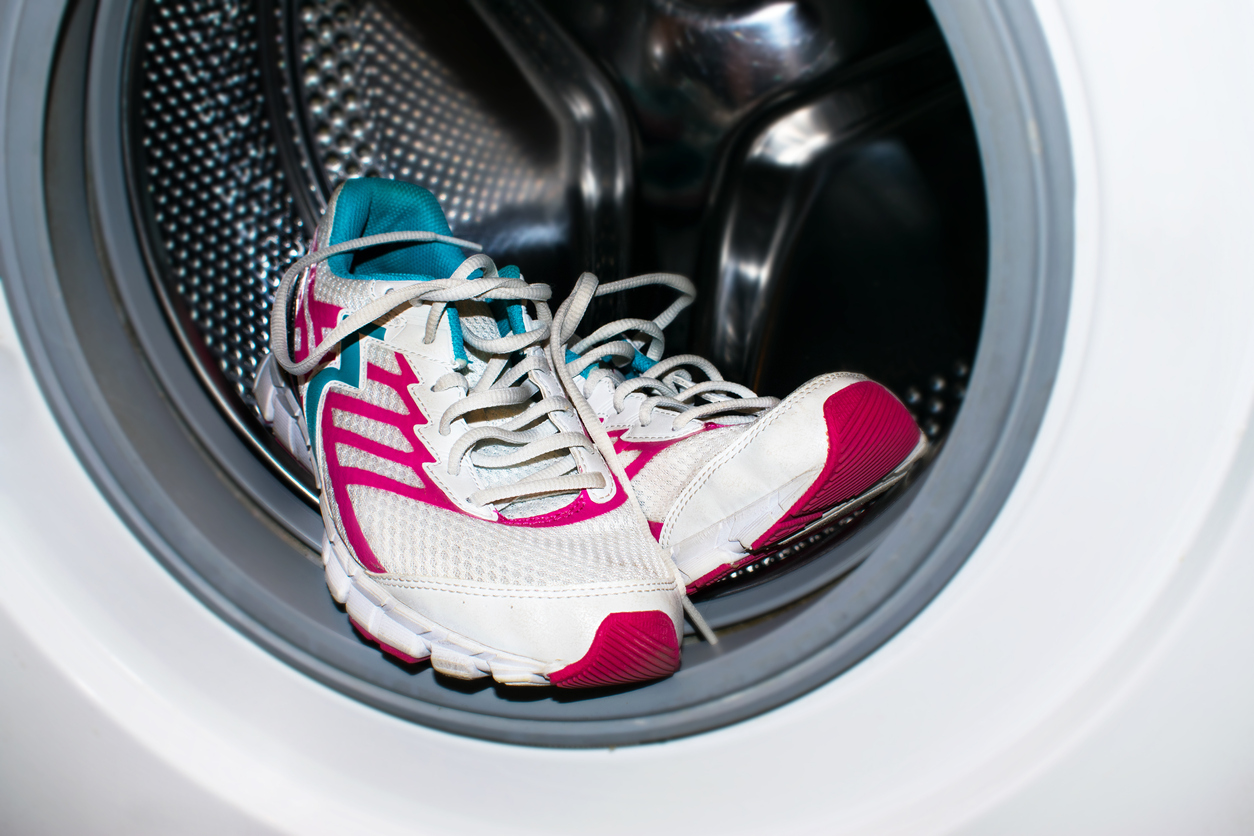 Sabemos que en ocasiones lo último que quieres hacer es estar lavando frecuentemente tus sneakers y para ahorrarte este paso dejas que la lavadora haga lo suyo. ¡Grave error! El movimiento brusco desgata el textil fácilmente, el blanco se irá desvaneciendo y el resultado será menor vida para tu par favorito.
No tardarás más de 5 minutos en limpiarlos del modo tradicional, te aseguramos que los conservarás en mejor estado y por más tiempo.
We know that sometimes the last thing you want to do is to wash your sneakers frequently and to save time you let the washing machine do its thing. Serious error! The abrupt movement will tear the textile easily, the white will fade away and the result will be less life for your favorite pair.
It won't take more than 5 minutes to clean them traditionally; we assure you that it will keep them in a better condition and for a longer time.
Limpieza constante
Constant cleaning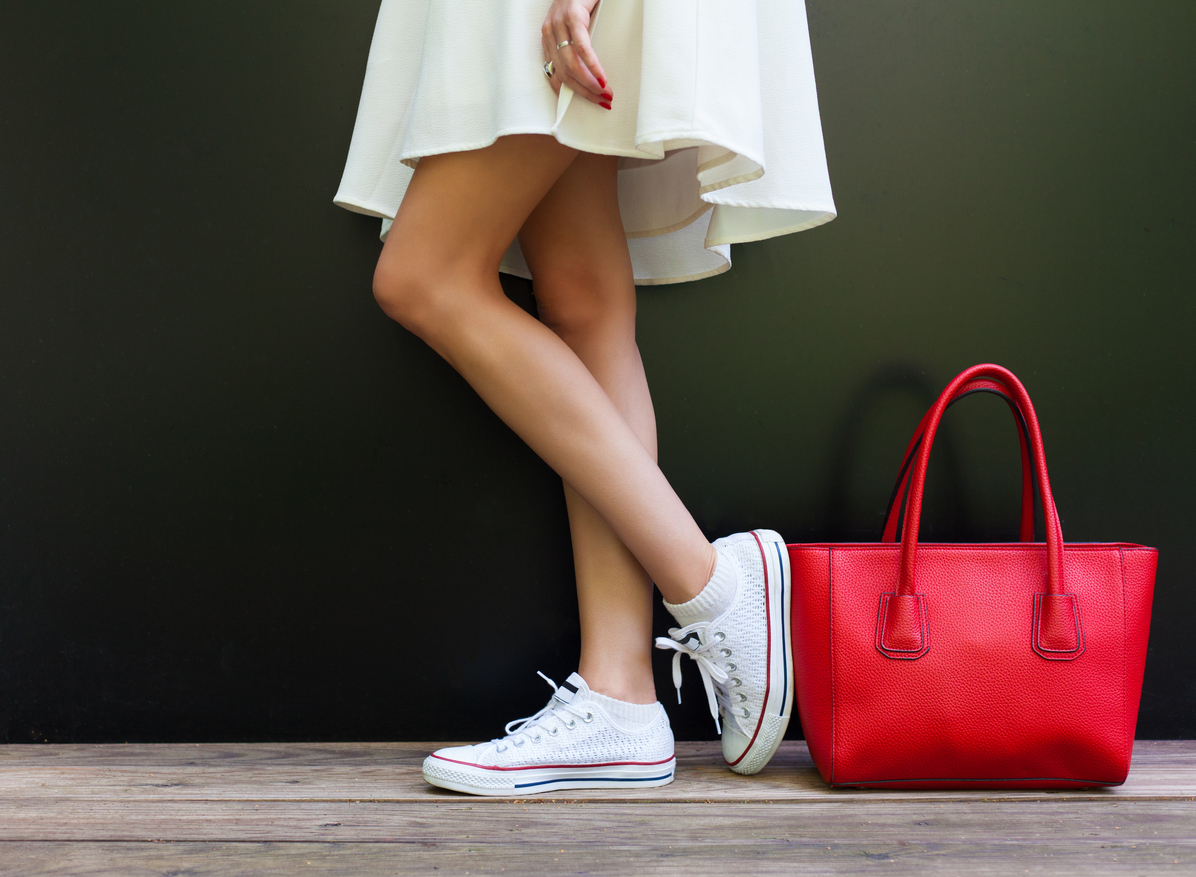 ¿Eres de las que usa sus sneakers blancos casi a diario? Entendemos que son prácticos y que son un calzado muy versátil que combinan con todo, por lo mismo es importante que trates de mantenerlos limpios. Recuerda que el estado en que traes tus zapatos, es una proyección de tu imagen. No permitas que las manchas se acumulen, lávalos con frecuencia antes de que se penetren en el tejido, no olvides las suelas y las agujetas.
Are you one of those who wear their white sneakers almost daily? We understand that they are practical and that they're very versatile footwear that matches with everything, for that reason, it is important that you try to keep them clean. Remember that the state in which you wear your shoes is a projection of your image. Don't allow stains to accumulate, wash them frequently before they stain the fabric, do not forget the soles and shoelaces.
No los expongas al sol
Don't expose them to the sun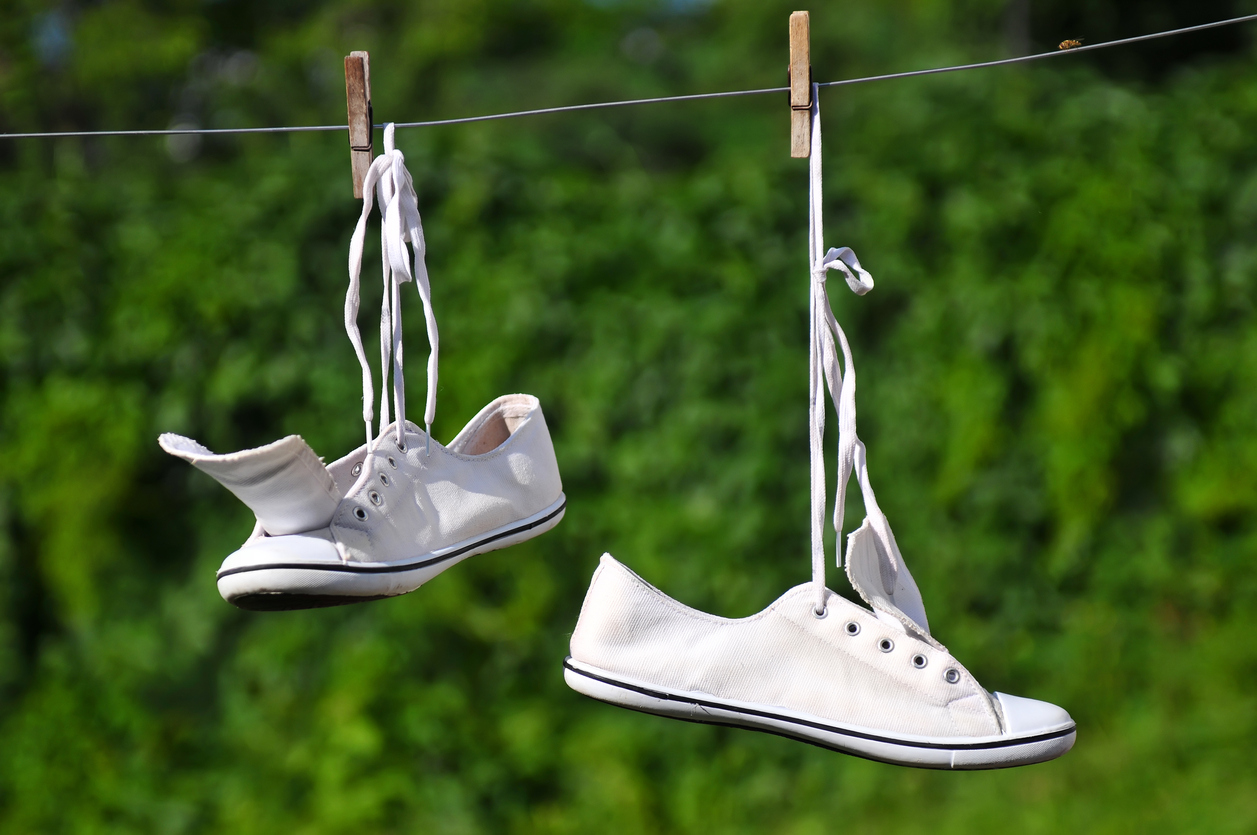 De preferencia y como último consejo te recomendamos evitar exponer tus sneakers al sol, de lo contrario la suela de goma podría volverse amarilla. Busca algún lugar donde puedas secarlos y que la exposición sea mínima.
Pon en práctica estos consejos y luce tu par favorito relucientes en cualquier ocasión.
Preferably and as a piece of last advice we recommend you avoid exposing your sneakers to the sun, otherwise the rubber sole could turn yellow. Find some place where you can dry them and that the exposure is minimal.
Put these hacks into practice and make your favorite sneakers shine on any occasion.
TE RECOMENDAMOS:
ANDREA RECOMMENDS