Cuando hablamos de ciudades ricas en cultura, historia, arte y un poco de caos, no podemos dejar de hablar de la sorprendente Ciudad de México. Ya sea que vivas o vayas de paseo a CDMX, a continuación te compartimos los lugares que son un must en tu lista de lugares por visitar y claro, tomarte una foto increíble.
When we talk about cities rich in culture, history, art and a bit of chaos, we can't help but talk about the amazing Mexico City. Whether you live or go on a small trip in CDMX, below you can find the places that are a must in your list of places to visit and of course, take an incredible picture.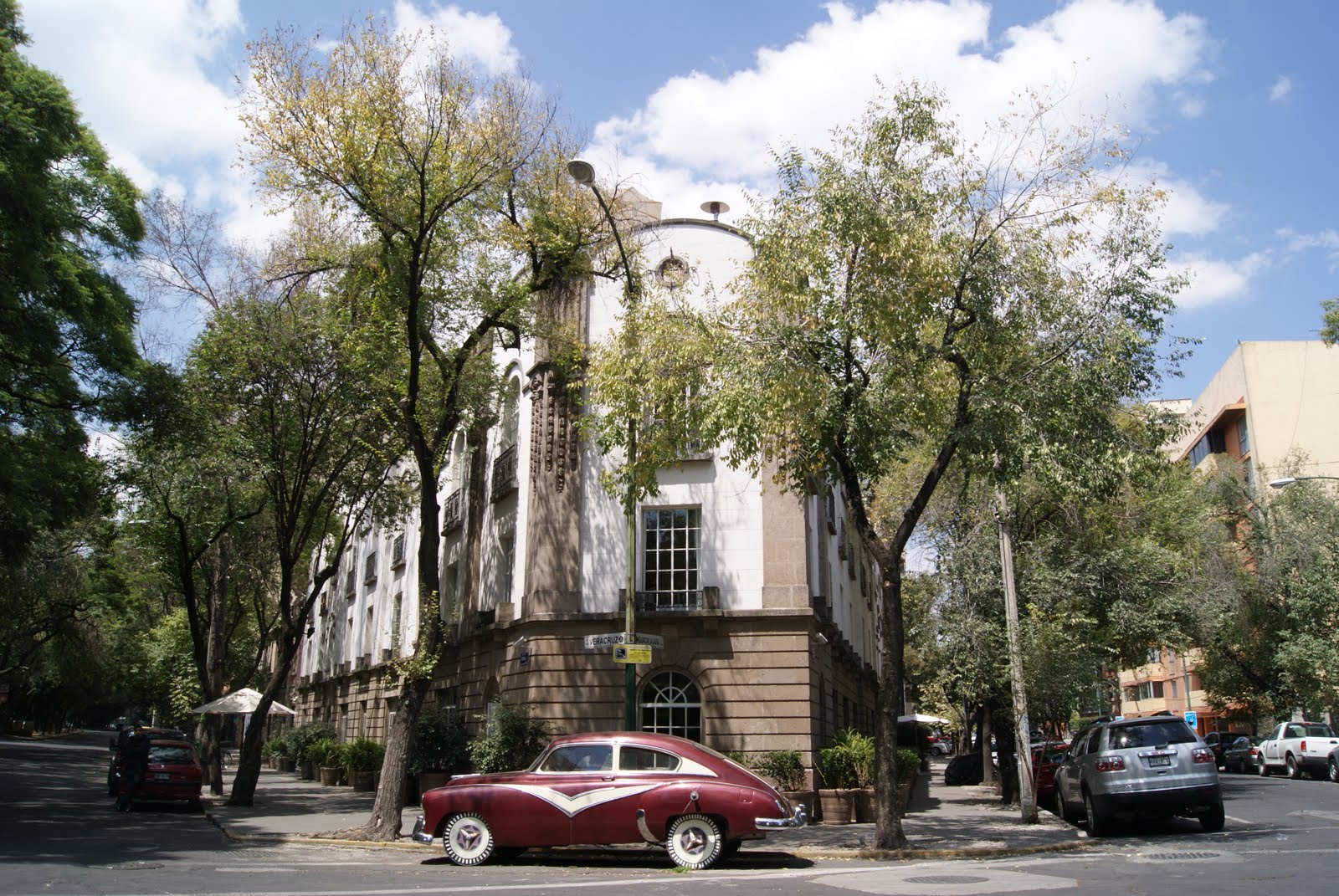 ¿Te suena? ¡Efectivamente! Es la famosa colonia Roma, la cual fue el escenario estelar de la película ganadora del Óscar, ROMA de Alfonso Cuarón. Es una de las colonias más lindas donde puedes encontrar arquitectura antigua en muy buen estado, que posee casas y esquinas preciosas en donde no puedes dejar de tomarte una foto.
Ring any bell? Indeed! It's the famous Roma neighborhood, which was the stellar setting for Alfonso Cuarón's Oscar-winning film ROMA. It is one of the most beautiful neighborhoods where you can find old architecture in very good condition and has beautiful houses and corners where you cannot help but take a picture.
Palacio de Bellas Artes
Bellas Artes Palace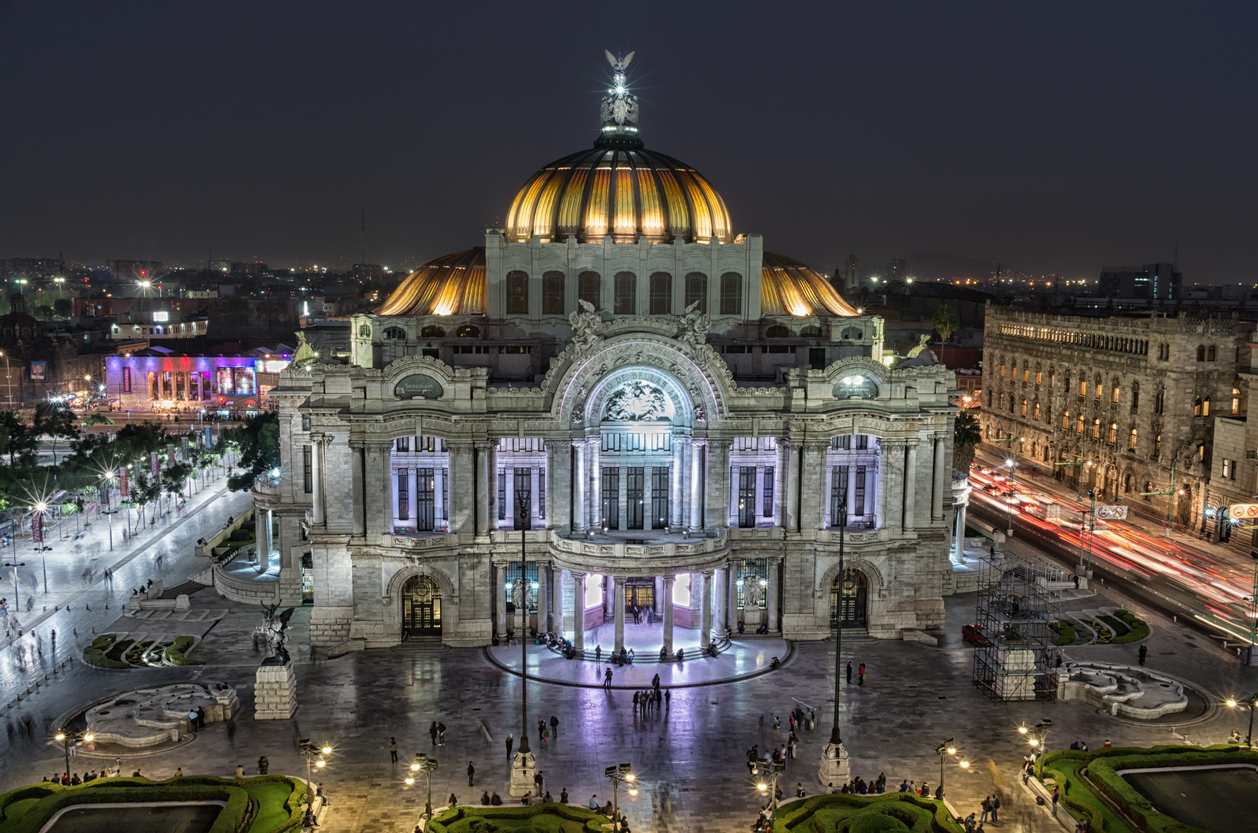 Declarado Patrimonio Artístico de la Humanidad por la Unesco en 1987, compuesto principalmente de mármol y cuyo escenario ha sido testigo de albergar artistas de talla internacional, Bellas Artes es y será uno de los edificios más majestuosos de CDMX. A pesar de que siempre hay mucha gente, vale la pena esperar el momento adecuado para sacarte la foto del recuerdo.
Declared an Artistic Heritage of Humanity by UNESCO in 1987, composed mainly of marble and whose stage has witnessed international artists, Bellas Artes is and will be one of the most majestic buildings of CDMX. Although there are always a lot of people, it is worth waiting for the right moment to take your picture.
Museo Soumaya
Soumaya Museum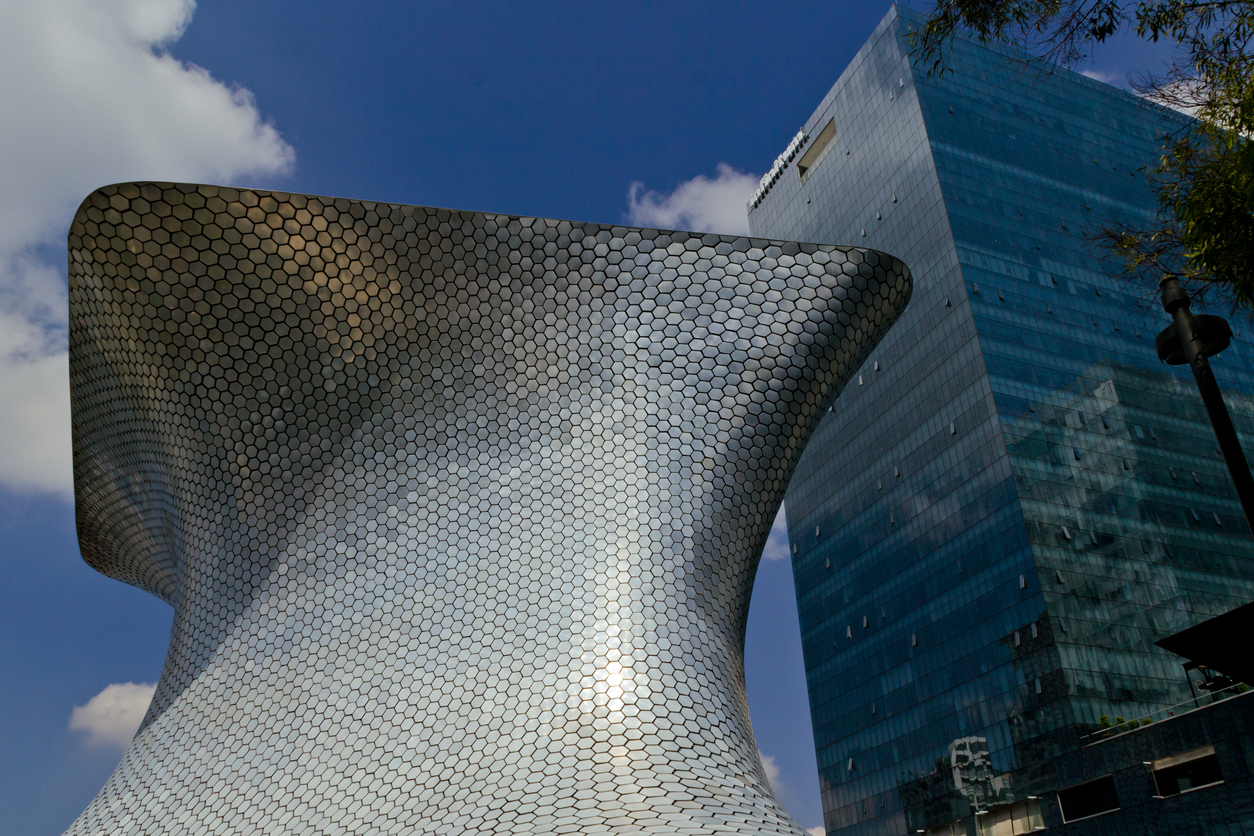 Seguro has visto este singular edificio en numerosas fotos de tus amigos en redes sociales, y es que no es para menos que todos quieran su foto en el vanguardista Museo Soumaya. Además de tomarte la foto, te recomendamos visitar las 62,000 piezas de arte europeo y latinoamericano ¡vale la pena!
You've probably seen this unique building in numerous photos of your friends on social networks, and it's no wonder everyone wants their picture in the modern Soumaya Museum. In addition to taking your picture, we recommend you visit the 62,000 pieces of European and Latin American art, worth a visit!
Castillo de Chapultepec
Chapultepec Castle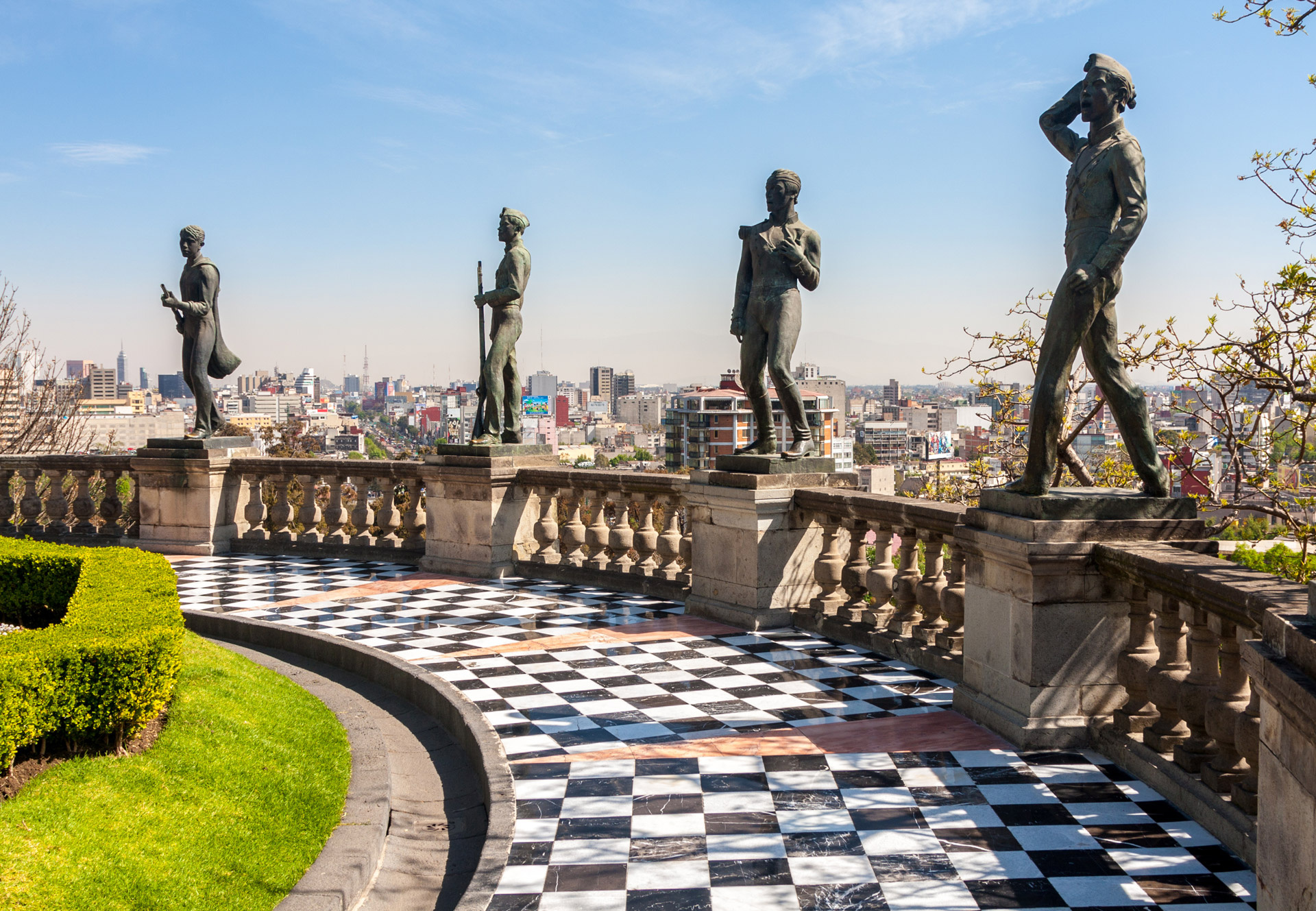 ¿Sabías que es el único Castillo Real en todo el continente Americano? ¡Sorprendente! ¿No? El Castillo de Chapultepec está lleno de espacios hermosos y la vista es espectacular. Además, su parque es dos veces el tamaño de Central Park y es considerado el parque urbano más grande de América Latina. Así que, prepara tu cámara y tómate mil fotos.
Did you know it's the only Royal Castle on the entire American continent? Amazing! Right? Chapultepec Castle is full of beautiful spaces and the view is spectacular. In addition, its park is twice the size of Central Park and is considered the largest urban park in Latin America. So, get your camera ready, take a thousand pictures and enjoy the experience.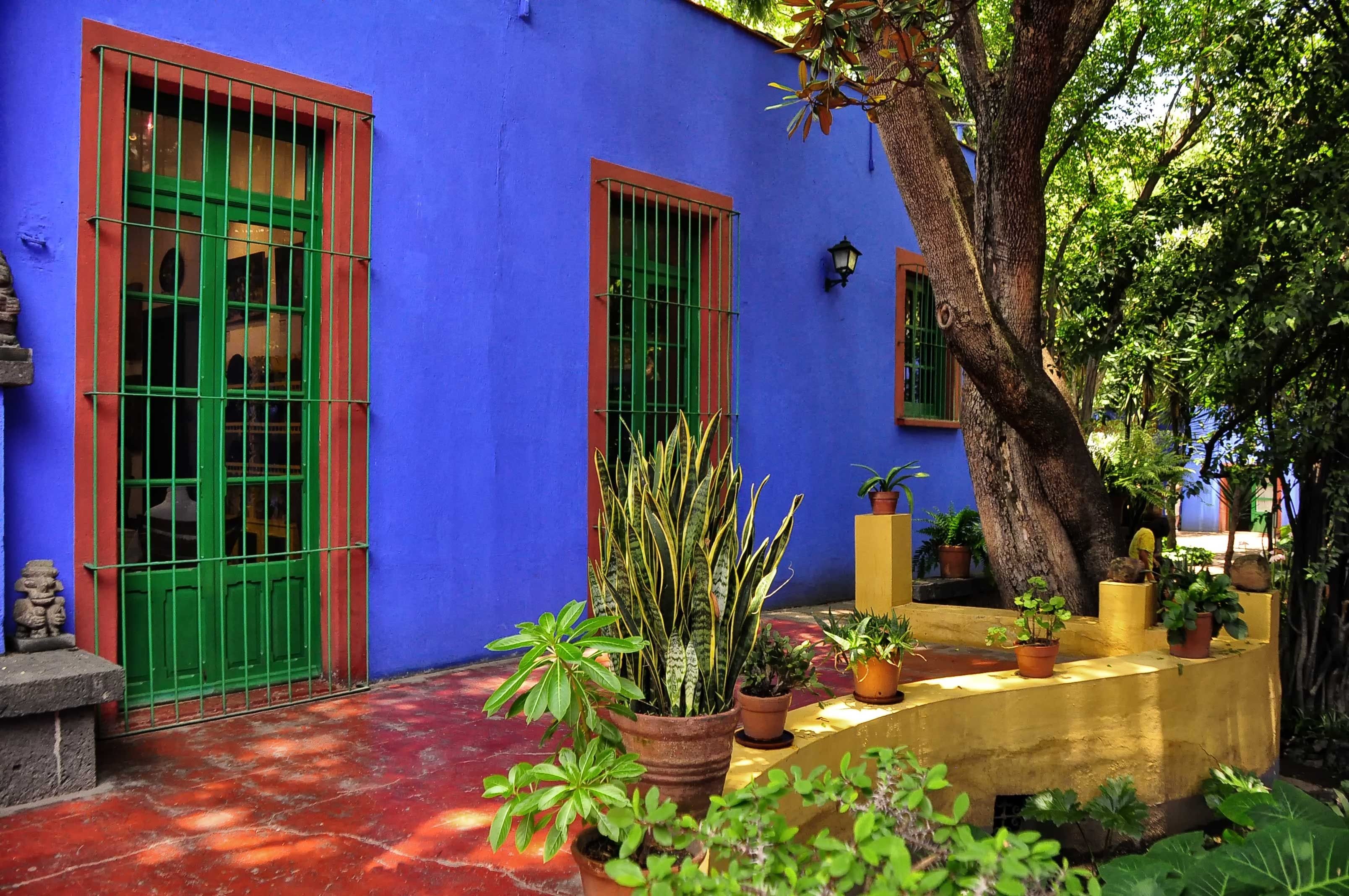 La emblemática "Casa Azul", la que fue el hogar de los icónicos artistas mexicanos Frida Kahlo y Diego Rivera, es ahora un museo en la que todavía están algunas de sus pertenencias y sus obras. El color azul de su fachada hace un contraste asombroso en las fotos y el jardín es también un excelente escenario fotográfico.
Es muy fácil googlear alguno de los lugares mencionados y obtener miles de resultados de fotografías, por eso cuando visites estos magníficos sitios, tómate fotos para que el recuerdo te dure por siempre.
Un fin de semana, una semana completa, ¡no importa! Lo verdaderamente importante es que visites CDMX con todas sus maravillas históricas y culturales.
The emblematic "Casa Azul," which was home to iconic Mexican artists Frida Kahlo and Diego Rivera, is now a museum that still houses some of their belongings and artworks. The blue color of its facade makes an amazing contrast in the pictures and the garden is also an excellent photographic setting.
It is very easy to google some of the places mentioned and get thousands of photo results, so when you visit these magnificent sites, take pictures so that the memory will last forever.
A weekend, a whole week, it doesn't matter! What's really important is that you visit CDMX and all its historical and cultural wonders.
TE RECOMENDAMOS:
ANDREA RECOMMENDS